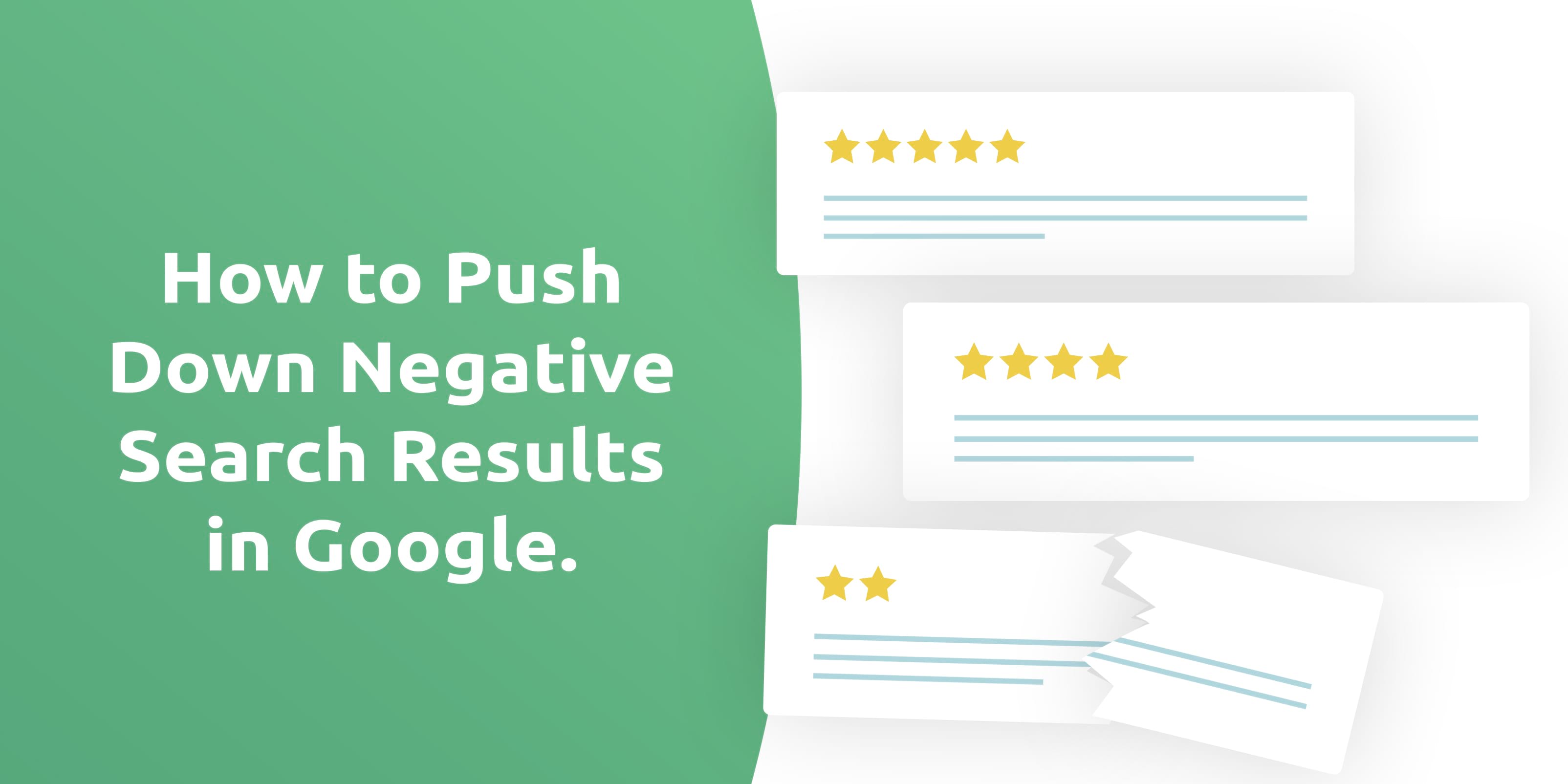 Since almost everyone has an idea about how the internet works, businesses nowadays concentrate more on online marketing. And why not, after all, the world of the internet is vast and can provide a lot of opportunities to the brand.
While the internet is a boon to advertisers and brands, it can prove to be quite cruel too. When you advertise online, you probably think that the search result under your name is your website or your Google My Business Page. But that is not always the case. And sometimes, even if your desired search results show under your name, there is something else that pops up in the middle.
Most businesses these days suffer from negative reviews. If you do not pay attention to your brand's online reputation management, then it might become difficult to build a rapport online.
With the right kind of online reputation management, you can push down negative search results from google and create an intriguing online presence.
Why Online Reputation Management Is Important
Reputation management can prove to be beneficial in many ways. Here are a few examples –
Helps You Create A Better Online Presence
With the help of a reliable reputation management consultant, you can keep a tab on what people have been talking about your business online. If there are negative content or reviews under your name, the consultant can create more and more positive content and reviews to push down negative results from Google.
Helps You Better Search Engine Result Ranking
Online reviews play a huge role in your search engine ranking. If your brand has more negative reviews online, the search engine will only show a negative result. But, with the right reputation management, your brand can gather more positive reviews and appear on more positive search results.
Better Credibility and Increased Customer Trust
Online reviews are not only about pleasing the Google algorithm. It plays a much important role than that. Reviews can shape your brand's image and help customers identify your product. And if you wish to survive in the market, building a good reputation is a must.
Buyers nowadays highly rely on online reviews when they need to decide whether or not your brand is trustworthy. If you have more positive search results for your business, your brand's credibility increases.
Get Better Revenue
Looking at more positive reviews, buyers will go for your product and make more purchases. If your product has better reviews than that of another brand with the same product, chances are, customers will prefer your brand.
A brand with strong and well-managed reputation management is more likely to have a great first impression. With the help of an excellent reputation management service, you can highlight the strength of your business and build a fascinating brand image.
The best part is, reputation management can efficiently counter negative results on search engines. For example, it can push down negative search results from Googleby putting more positive reviews. This can help your brand establish as a thought-leader in the industry and increase your brand credibility.
The spot that works best for the insert is where it mentions:
But, with the right reputation management, your brand can gather more positive reviews and appear on more positive search results.
Would you be able to add the following sentence to the article, right after that one, indicating:
You'll also want to make sure your company isn't showing up for negative things. If anyone at your company is involved in some bad press, the right ORM service can make sure their name is removed from Google.